Click on our
Partners

to Learn More

Partners of BBJO are baseball-related organizations whose product or service we back 100% either through first-hand experience or because they are like-minded baseball people that we trust and have built a relationship with over the years.
Reid Baseball
Mobile Coach
Reid Baseball is a mobile coaching service for ballplayers of all ages and experience levels.
Founded by former collegiate and professional player and long term friend of BBJO Owen Reid, Reid Baseball brings the expertise to its consumers with fun, high-energy, hands-on sessions, development programs and curriculums for the specific needs of individuals, groups or teams.
Dynamic, progressive and structured, Reid Baseball provides in-depth exposure to baseball's broad landscape, while simultaneously making learning fun and teaching valuable life lessons through the game.
Will Nahmens Baseball Web Solutions
Building Websites for Clubs Around the Globe
Need a website for your club, organization or business?
Our resident website administrator, pro baseball player and BBJO member Will Nahmens is your go-to guy.
World Baseball Experience
BBJO Friend Nick Holmes
We train coaches and volunteers from grassroots to high-performance levels.
We educate and guide student-athletes, and their families through the college process.
We offer baseball career coaching, consulting, and job placement.
We simply love this game too much not to share.
Kyle Strauss
Former BBJO member & International Baseball Player
With Creating Money Awareness, I'm looking for individuals hungry to learn, grow, continue to compete and make a serious contribution to the community around them. This is a chance to build your own finance business and work for yourself but you don't have to do it by yourself. 
No. 1 Dealer Premium Wooden Bats in Europe
Bat King Europe is the no 1 dealer of wooden bats of the worldwide premium brands in Europe. Their aim is to bring the best quality bats to the European pro's. Available from stock, and with lightning delivery all over Europe, you will never miss out on your next at bat. Join their Pro Team and loyalty programs!
World Baseball Traveler
Mentoring Service
After 5 years of pro ball in America as a player & coach, Devon has now been on a 6-year journey as an international player, head coach, and recruiter.
Devon offers a mentoring service to aspiring professional baseball players who are looking to take their game to the next level. To date, he has helped 26 players signed overseas contracts & 5 players from overseas sign to pro ball in the states.
Devon is currently a player-coach for the Regensburg Legionnaire. 
You can reach Devon at worldbaseballtraveler@gmail.com
Make sure to ask him for the BBJO discount!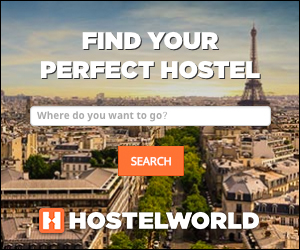 JapanBall
International Baseball Tours
JapanBallTravel hosts international baseball tours for fans and is run by Shane Barclay, a friend of BBJO and one of the best baseball people out there. Shane worked for MLB's Office of the Commissioner and eventually parlayed the coolest parts of this job —traveling and watching baseball— into working with JapanBall tours. While doing so, he earned certification as a Japan Travel Specialist from the Japanese Government's National Tourism Organization and was quickly convinced to make baseball travel his professional focus, eventually taking over ownership of JapanBallTravel. 
Every Child Deserves a Chance - ECDC
Athletics Wear, Profits Go To Africa
After playing two seasons in South Africa, former BBJO member and international baseball player Jaz Shergill founded Every Child Deserves a Chance (ECDC), an international charity sports team empowering Africa's lesser privileged youth with a movement of #sport4all. Contributors can purchase a bamboo athletic shirt made from 100% sustainable resources and ALL proceeds go to supporting baseball clinics, coaches, and training in South Africa and Uganda. Visit ECDC today to donate or purchase a shirt today.