Mission Statement
Baseball Jobs Overseas provides a dependable, specialized service for aspiring and established professional baseball and softball players and coaches looking to take their career overseas. From day one our objective was to help others to do what we have been so lucky to do, travel the world playing the game we love. We believe we have been consistent in providing honest and genuine advice to both prospective and registered members. Given the variety of opportunities around the world and the sometimes drastic differences within the game from country-to-country, we do our best to educate our members and prepare them for their overseas baseball adventure so they can best represent themselves and the game of baseball. 
It is also our objective to simplify the import recruitment process for organizations around the globe by providing informative profiles and prompt recommendations to import related inquiries. 
Our end goal is to make a major impact in the growth of both baseball and softball on a global scale, thus doing our part in advancing the game we all so dearly love.
Meet the Staff
With an extended family of players and coaches who have years of experience living, playing and coaching overseas, Jimmy, Dave and Lisa lead the charge working full time, often making themselves available 24/7 to our members. Founder David Burns lives permanently in the center of Europe while Jimmy and Lisa continue to travel the world playing the game they love, with laptops in tow. Recent additions of Will, Michael and Arik have drastically improved the service BBJO offers.
David Burns
Founder & CEO
David has lived in Austria since 2004 and founded Baseball Jobs Overseas in 2012 to help connect players with the many opportunities across Europe and around the world. David is involved in many aspects of the business, but his primary day-to-day role is working closely with Jimmy to get as many members signed as possible.
Email: dburns@baseballjobsoverseas.com
Jake MacDonald
Media Manager
Jake wrapped up his college career at Texas A&M University-Texarkana in 2019 and managed to make it to Europe to play in 2020 amidst a pandemic. Jake plans to continue his overseas baseball career for some which will allow him a lot of downtime to utilize his media skills to promote BBJO members.
Email: info@baseballjobsoverseas.com
Carter Cromwell
Written Content / Player Bio's / Scouting
Carter spent 11 years as a sportswriter for daily newspapers, covering athletics at the high school, collegiate and professional levels. He uses this experience to write the stories of our members who have travelled the world as well as writing up bios for profiles. Carter's role recently expanded to a boots-on-the-ground, U.S. scout for BBJO. 
Jimmy Jensen
Director of Operations, Baseball
After five years of travelling the world playing baseball, Jimmy finally settled in Austria in 2020 with his fiance. Jimmy's primary role has always been to work with both members and clubs in finding the right matches. Now settled in Austria and working side-by-side with David, Jimmy's role has evolved to include supporting the day-to-day decisions of the business. 
Email: j.jensen@baseballjobsoverseas.com
Arik Sikula
Pro Placement Specialist
From a Blue Jay to BBJO, Arik brings that high-level professional experience to the team and also has a vast range of experience playing overseas. Arik wears a number of hats for BBJO, acting as a mentor for members, with an extra focus on our members who reached a high level of professional baseball. Arik also focuses on expanding opportunities in pro leagues overseas.
Email: a.sikula@baseballjobsoverseas.com
Lisa Maulden
Director of Operations, Softball
Lisa Maulden continues to travel the world playing softball while working virtually for Baseball Jobs Overseas. She is THE most travelled softball woman on the planet and is a great resource for our softball membership base. She continues to network with clubs around the globe to expand the opportunities for our members.
Email: l.maulden@baseballjobsoverseas.com
Will Nahmens
Technical Support / Website
Will has played on three different continents overseas and continues to travel the world playing the game today. Will not only works on the continued development of new bells and whistles for our website, he services as a board member, providing great insight on the continued improvement of our service. 
Baseball Jobs Overseas Recruiters & Extended Family
Part of what makes our service so valuable, is the network of baseball and softball people around the globe who we call friends. Like-minded people who love the game and love helping others who we have shared a beer with or have collaborated with in the past.
Owen Reid
International Baseball Consultant
Owen is an International Baseball Consultant who has traveled to over 50 countries in the game. Today he has carved a niche for himself as a mobile coach.
Casey Dill
Recruitment
A field manager with the Palm Springs Power and the Scouting Supervisor with the Southern Illinois Miners, Casey is a good sources of talent recruitment out of California and beyond.
Louis Cohen
Recruitment
Louis is one of very few examples of players using overseas as a stepping stone into pro ball. He played in Germany and Australia before signing in the Frontier League.
Scotty Mulhearn
International Baseball Consultant
This Australian native has been on the international baseball scene for a decade now and is a great advocate of Baseball Jobs Overseas.
Fujitsuka Takumi
Recruitment for Indy Pro Japan / Chinese PBL
Works in the recruiting & scouting field, especially in Japanese professional independent leagues which act as transition leagues to Asian top leagues such as CPBL and NPB.
Michael Click
Recruitment
A veteran indy pro player, Michael has spent a number of winters playing for the Canberra Cavalry of the ABL. In 2018 he decided to forgo pro ball in the U.S. to play in Europe. 
Daniel Catalan
Recruitment / Spanish Speaker
Daniel has played in Spain, France and Poland and discovered he qualified for a Chilaen passport and now plays for the Chilean National team. 
Owen Ozanich
French Baseball Consultant
Owens possesses dual citizenship with France and has been playing on their national team for seven years.  He also plays on and Team Europe in the Asian Winter League.
Michael Nordberg
Career Counselor
More on Michael's role as a freelance counselor for Baseball Jobs Overseas: 
Michael Gonzalez
Recruitment
Michael is now one of the overseas vets after stints in Austria, Australia, France and now Switzerland. Michael is passionate about helping others also travel the world playing the game.
Ryan Schurman
Recruitment / Consultant
While playing for the Perth Heat, Ryan met his now German wife and has settled in Germany and started a family while also scouting for MLB and playing/coaching in the German Bundesliga
Will Thorp
International Baseball Consultant
Will has settled in year-round overseas between Australia and Germany. Having played for both the Bite and Bandits in the ABL, he is a great source of information on Australian baseball.
Shane Barclay
International Baseball Consultant
Shane is the owner of JapanBallTravel and worked for MLB's 'Office of the Commissioner' with the role of helping to develop ballplayers abroad. 
Justin "Boomer" Prinstein
International Baseball Consultant
This Baltimore Orioles scout has played all over the world and is the man behind the International Stars tournament team and college showcase for international players.
Eric Brenk
German Baseball Consultant
After signing in Germany through us, Eric discovered he qualified for a German passport and has played for their national team ever since and in the German Bundesliga 1.
Will Chapman
Recruitment
This UC Santa Barbara grad brings a MA degree in sports business and management from Georgetown University and testimonials from the likes of Tom House and Reggie Smith!
Chelsea Cohen
Recruitment / Advisor
The most traveled softball player overseas, this University of Arkansas grad has played Argentina, Austria, South Australia twice, Italy twice, and South Africa. 
Devon Ramirez
International Baseball Consultant
After College Devon played in the WBC, which led to an interest in overseas baseball, leading him to play in countries such as Mexico, Japan, Taiwan, Canada, Australia, and Czech Republic.
Wayne Ough
Australian/German Baseball Consultant
Wayne won an Olympic Silver Medal in 2004 as part of the Australian National Team. He has played all over the world and has now settled in in Germany during the Aussie winters.
Click on our
Partners

to Learn More

Partners of BBJO are baseball-related organizations whose product or service we back 100% either through first-hand experience or because they are like-minded baseball people that we trust and have built a relationship with over the years.
Reid Baseball
Mobile Coach
Reid Baseball is a mobile coaching service for ballplayers of all ages and experience levels.
Founded by former collegiate and professional player and long term friend of BBJO Owen Reid, Reid Baseball brings the expertise to its consumers with fun, high-energy, hands-on sessions, development programs and curriculums for the specific needs of individuals, groups or teams.
Dynamic, progressive and structured, Reid Baseball provides in-depth exposure to baseball's broad landscape, while simultaneously making learning fun and teaching valuable life lessons through the game.
Will Nahmens Baseball Web Solutions
Building Websites for Clubs Around the Globe
Need a website for your club, organization or business?
Our resident website administrator, pro baseball player and BBJO member Will Nahmens is your go-to guy.
World Baseball Experience
BBJO Friend Nick Holmes
We train coaches and volunteers from grassroots to high-performance levels.
We educate and guide student-athletes, and their families through the college process.
We offer baseball career coaching, consulting, and job placement.
We simply love this game too much not to share.
Kyle Strauss
Former BBJO member & International Baseball Player
With Creating Money Awareness, I'm looking for individuals hungry to learn, grow, continue to compete and make a serious contribution to the community around them. This is a chance to build your own finance business and work for yourself but you don't have to do it by yourself. 
World Baseball Traveler
Mentoring Service
After 5 years of pro ball in America as a player & coach, Devon has now been on a 6-year journey as an international player, head coach, and recruiter.
Devon offers a mentoring service to aspiring professional baseball players who are looking to take their game to the next level. To date, he has helped 26 players signed overseas contracts & 5 players from overseas sign to pro ball in the states.
Devon is currently a player-coach for the Regensburg Legionnaire. 
You can reach Devon at worldbaseballtraveler@gmail.com
Make sure to ask him for the BBJO discount!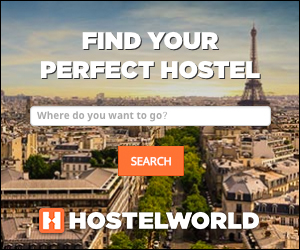 JapanBall
International Baseball Tours
JapanBallTravel hosts international baseball tours for fans and is run by Shane Barclay, a friend of BBJO and one of the best baseball people out there. Shane worked for MLB's Office of the Commissioner and eventually parlayed the coolest parts of this job —traveling and watching baseball— into working with JapanBall tours. While doing so, he earned certification as a Japan Travel Specialist from the Japanese Government's National Tourism Organization and was quickly convinced to make baseball travel his professional focus, eventually taking over ownership of JapanBallTravel. 
Every Child Deserves a Chance - ECDC
Athletics Wear, Profits Go To Africa
After playing two seasons in South Africa, former BBJO member and international baseball player Jaz Shergill founded Every Child Deserves a Chance (ECDC), an international charity sports team empowering Africa's lesser privileged youth with a movement of #sport4all. Contributors can purchase a bamboo athletic shirt made from 100% sustainable resources and ALL proceeds go to supporting baseball clinics, coaches, and training in South Africa and Uganda. Visit ECDC today to donate or purchase a shirt today.